Combination Emission Analyser
Exhaust Emission Gas Analyser Model C-EMT50 adalah alat untuk mengukur kadar emisi/polutan yang dikeluarkan oleh kendaraan berbahan bakar Bensin, LPG dan CNG.
Kombinasi Alat Uji Emisi Gas Buang Bensin dan Solar
Alat analisa exhaust emisi gas buang model C-EMT50 dibuat di perusahaan kami yang dirancang untuk mengukur konsentrasi CO, CO2 dan HC dengan menggunakan metode non-disperse infrared (NDIR) dan untuk mendeteksi O2, NOx dengan menggunakan metode sel elektrokimia. Sensor Bench diimpor dari France
Meets the international standard MID | 2014/32/UE, ISO 3930, OIML R99 NDIR gas sensor, BAR97 (bench)

Kemampuan Parameter: CO, CO2, HC, O2, NOx, Lamda dan Opasitas.

RPM/OIL Temperatur (Opsional).

Sensor Smoke Opasitas (Opsional)
Tujuan dan ruang lingkup
Alat uji emisi gas buang adalah alat yang penting untuk menerapkan suatu regulasi yang telah ditetapkan oleh Pemerintah Pusat sebagai alat yang dapa memantau kadar kualitas pembuangan yang dikeuluarkan dari hasil pembakaran mesin kendaraan berbahan bakar Bensin, LPG dan CNG. Sesuai dengan regulasi KLH Kemenetrian Lingkungan Hidup dimana ambang batas terhadap emisi berbahan bakar bensin telah ditentukan sesuai tahun pembuatan.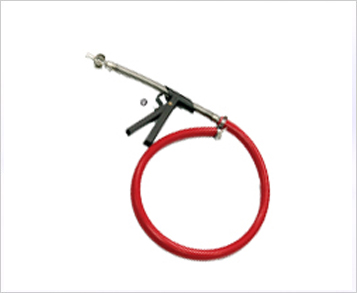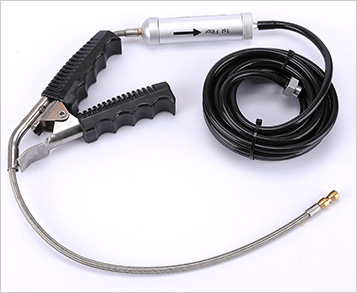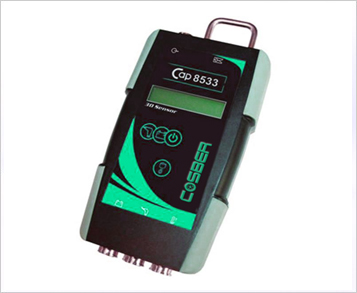 Features :
5 gas gauge.
Diesel Opacimeter.
Wireless modules : EOBD, RPM.
10" tablet with keyboard.
Intuitive user interface.
Bluetooth connection.
Storage of the license plate.
Detail Test Report :
Comparison of before/after values.
Tailpipe exhaust measurement.
Control of air intake quantity and combustion quality.
Analysis of the EGR valve, FAB, Turbo, Catalyst and O2 sensor.
Securing results: vehicle data and results.
Specification :
Measurement: CO, CO2, O2, HC, NOX-Values and Lambda
Opacity measurement: Yes
RPM measurement: Yes (by OBD)
Optionally by RPM-Measuring device
Engine temperature Optionally over IR-Temperature sensor
Konformity: EURO 5 & 6
Parameter :

engine filling
airflow
air pressure
pressure datas
EGR
DTC & readiness

Operating software: OS WIN
Power supply: 230V 1,5A
Measurements (L x W x H): 44 x 37 x 81 cm