Chassis Dimension Scanning
Alat untuk memindai, memeriksa, mengukur secara langsung dimensi keseluruhan kendaraan secara digital dan tersimpan.
Chassis Dimension Scanning
Alat Pemindai Dimensi Kendaraan, C-VDSS secara otomatis mengukur dimensi kendaraan, termasuk panjang, tinggi, lebar, dan jarak poros, tanpa harus melakukan secara manual. Sistem deteksi otomatis pemindai ini telah mematuhi persyaratan GB21861 Standar nasional terbaru. Teknologi penglihatan stereo real-time berbasis komputer canggih, optik, elektronik, komputer, dan teknologi tinggi lainnya dalam satu. Dalam menangkap serangkaian teknologi inti berdasarkan pengembangan otomatis, visualisasi, jaringan sistem pengukuran dimensi bagian luar kendaraan.
Kamera ini terletak pada tuas pegangan teleskopik yang juga dilengkapi dengan panel kontrol dan layar 5". Panjang tuas pegangan maksimum 450 cm. Hal ini memungkinkan untuk memeriksa secara menyeluruh tempat-tempat yang ingin di periksa seperti: Bagian bawah kolong kendaraan, sudut bagian bawah kendaraan dan atap box mobil yang tidak dapat di jangkau, dengan menyesuaikan panjang tuas pegangan.
3D Laser: Berdasarkan teknologi pemrosesan data Laser 3D dan i-Cloud terbaru, COSBER telah mengembangkan sistem C-VDSS 1/2, pemindai dimensi Radar Laser 3D presisi tinggi yang cocok untuk semua jenis kendaraan.
Sensor Radar Laser berkinerja tinggi secara otomatis memindai mengemudi melalui kendaraan dan mengumpulkan informasi secara 3D dimensi. Sistem C-VDSS 1/2 bertahan selama bertahun-tahun dalam praktik nyata di pusat inspeksi China maupun di negara lain (Amerika dan Eropa) untuk pengujian jutaan kendaraan, menunjukkan berbagai fungsinya yang kuat dan keandalan yang tinggi.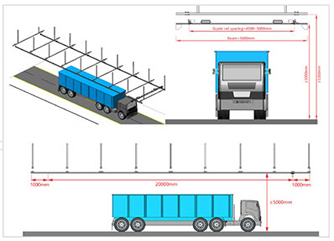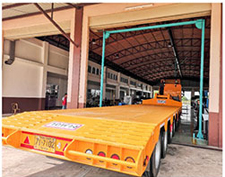 Tujuan dan ruang lingkup
Alat scanning dimensi kendaraan otomatis ini berfungsi untuk mengukur panjang, lebar, kelebihan dimensi atau ketinggian atau yang kerap disebut (ODOL) Over Dimensi Over Loading. Truk berat sedang, kendaraan khusus, trailer yang menggantung bagian luar dimensi harus diukur secara otomatis. Produk ini sangat cocok untuk digunakan di lingkungan indoor (dalam) dan outdoor (luar), pemasangan tidak menambah biaya infrastruktur diluar maupun didalam, karena lat ini sudah dilengkapi dengan anti air (Standard IP68 & CE).
Features :
Automatic digital line scan camera, with high-resolution and clarity of the image.
The complete image of chassis scanning, without any omissions and the image is clear, complete, no distortion, can be clearly observed that the object is not less 2mm in diameter.
Preparation of inspection processes to meet a variety of on-site needs.
Multiple scene image monitoring, recording function.
Multi-language user interface design.
Display of chassis power, acceleration time, spot speed and traction force.
Strong scalability to easily achieve a variety of system linkage control.
ALPR (automatic License Plate Recognition) (optional).
Multiple devices networked control functions (optional).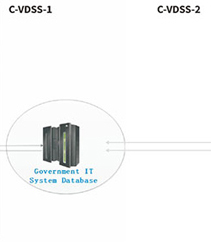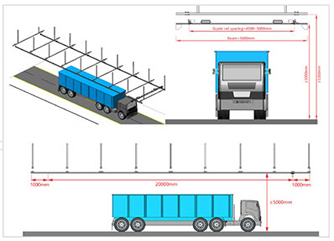 Struktur Sistem TI & Peralatan COSBER VDSS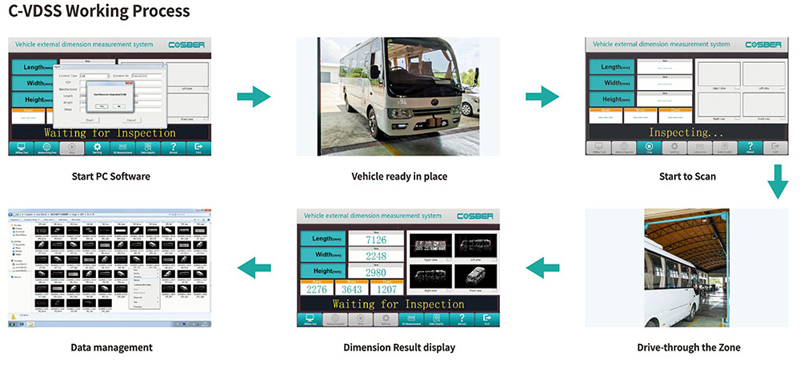 Software System :
High degree of automation: automatic vehicle outer contour measuring length, width, higher dimensions, the measurement process without human intervention.
Fast speed: The integrated parallel algorithm software, running on high-performance multi-CPU computer industry, in vehicle output measurement results within 30 seconds pass.
High accuracy: measuring error of <1%.
The detection process visualization: measurements are pictured save for easy access and review.
practicality: a "non-stop" by type detection methods, the driver low operating requirements; installation does not take up space.
Network Interface: vehicle detection system software and network connections linkage, easy control, and data exchange.
Manfaat Utama :
Automatic: One-key automatic measurement by Drive-through mode within 30s, Vehicle Static mode within 60s.
Large Dimension: Measurement range of height from 0 ~ 6m, length from 0 ~ 25m, depending on site layout codition.
Accuracy: Professional 3D radar technology & Multipoint Matrix Algorithm ensure the result accuracy within 1%, display graduation 12 mm
Flexible Installation: Special design of installation kit fits for Indoor, Outdoor and even inside testlane installation case.
All weather operation: Outdoor water resistant with IP68 certificate, wide range of working temperature -20°C - 50°C.
Databess Access: Local data management integrated and i-cloud connection accessible
Spesification :